FastScheduler Dispatch and Scheduling Software

Software for scheduling resource, equipment, operators, personnel and more…





BestFleetManager Fleet Management Software

Software for managing fleet of vehicles, equipment, inventory of parts, work orders, purchases, repairs, billings, warranty, etc. It's easy-to-use, fast and integrated to provide simple solution for your fleet...





Accounting Systems Applications

Software for managing receivables, payables, orders, invoicing, billing, inventory, purchasing, receiving, financial reports, general ledger, journals, employees, payroll, manufacturing, non-profit, rental, municipality, utility, etc. Fully integrated, simple interface and easy-to-use. Quick implementation.





Enterprise Applications

Something Simple provides full-cycle Enterprise Resource Planning (ERP) Software services. The indepth Requirements Analysis that we provide ....





Heavy Equipment Management System

Our HEMS is built on tried and true business practices for tractors, cranes, scrappers, etc. Schedule your equipment for clients and let HEMS select the right operators and crew.





Safety Management System

Is 'Safety First' a slogan in your business? Let us help you make it a part of your business. Our SMS makes safety everybody's business. Incidents are easily logged using very simple form-screens.





Point-of-Sale System

Something Simple POS makes processing those transactions a snap. You don't have to worry about your inventory anymore. It updates them instantly. Remotely of inhouse.





Multi-Branch Accounting System

Something Simple MBAS allows multi-cost center and/or multi-branch transactions. With transactions integrity, you don't have to worry about failed connections during posting. Updates are done instantly. Remotely of inhouse.





e-Municipality Enterprise System

Caring for diverse communities within each municipality is not an easy task. Our e-Municipality solution is packed with modules that let you do the task efficiently without breaking the bank.





Professional Services

Do you require a custom software solution for your business? Count on Something Simple's proven track record of delivering software solutions on time and on budget. We provide full custom software development services for Client Server and Web Based software solutions.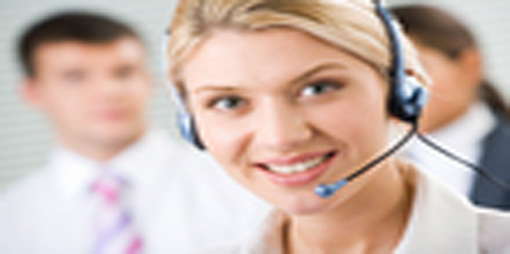 Welcome to Something Simple Software

Something Simple specializes in commercial software development, custom software development and delivering fully functional software solutions on time and within budget.

Something Simple has successfully developed a variety of commercial productivity software application since 1985. Each application has a focus: broad-based for specific business segment (such as small businesses) or specific vertical market (such as Dispatch), or custom application development.

Something Simple understands that one-size fit-all applications do not in all practical sense meet the needs of every business. That explains why customized development is provided as a service.

Something Simple applications have simple, easy-to-use, windows-based interface. That makes the applications easy to implement so that your return-on-investment is easily measured and quickly evident.

As an example, Something Simple developed the FastScheduler Scheduling software and the BestFleetManager Application, both available as packaged software solutions.

At Something Simple, being dynamic and flexible are important to us, so we provide both packaged software solutions and custom software solutions.

Each application is modular and can be tightly integrated with other applications seamlessly to create an enterprise solution. For clients who require singular software solutions, each application can be implemented independently.

Something Simple also creates custom software solutions that meet the requirements of each client. Using packaged software solutions as a template, we are able to develop custom software solutions very quickly.


Here are some Something Simple Applications